I have a Dicota Run Plus laptop backpack..
which I love so much..
sangat senang nak organize all things that I need in the bag..
Lately, my laptop backpack asyik kena hijack ngan my sister.
Ntah apesal dia berkenan sgt dengan beg tu..
So I bought her this
gin&Jackie
lovely tote bag..
dengan harapan dia tak kacau lagi my backpack..
sekali tu tengok2 dia tak berkenan..
she still wants my backpack..
So that means I have to get me a new one..
sebab yang macam aku punya ni sangat susah nak cari (kot?)..
I'd like to have a Golla..
macam sangat lawaaaaa.... yet pricey..
but a friend cakap this backpack macam panjang..
so untuk orang2 yang tak cukup ketinggian macam tak baper lawa laa kalo pakai..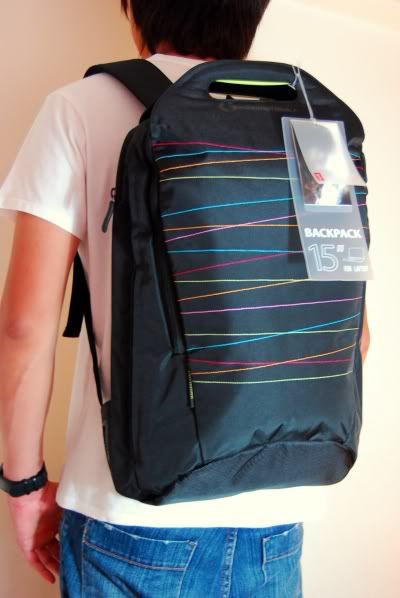 So, masuk dalam to-buy-list next month?